The Seymour Liebman Story - Part 1
Foundational Stories of
The People Behind the Enterprise
----------
The Seymour Liebman Story
Part 1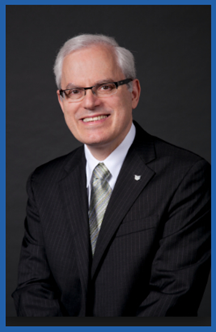 An extraordinary man in ordinary clothes who carries a deep devotion to his family, his community and his company in a plain briefcase full of degrees, titles, and honors.

Seymour Liebman succeeds at making the impossible possible.
Seymour Liebman, the Executive Vice President, Chief Administrative Officer and General Counsel of Canon U.S.A., recently spent time with Julie and Andy Plata, Co-CEOs of the OutputLinks Communications Group, to share some of the events that shaped his life and propelled his career into areas that he didn't expect or actively pursue.
The discussion uncovers a remarkable man with a story that leaves one amazed, impressed, and inspired. It reveals a humble and confident leader who has made his way through a long and respected career, building skills and expertise in an impressive range of disciplines. Along the way, he also set others on their paths to success through his mentorship, his teaching, and most clearly through his many examples of leadership.
Over this multi-part article series, we will share the life approaches and adventures in service that characterize Seymour Liebman's multi-decade Canon career.
We trust that your time invested in reading this series will provide insights and pathways to enrich your approach to life and business.
Behind The Business Card
If you were to meet Seymour and ask him what he does for a living, odds are that you would get a response like – "I work for Canon." It would probably take some gentle prying to get a more fleshed out description of his Canon responsibilities. His simple response perfectly matches Seymour's approach to his career. Straightforward, inventive and very accomplished. Canon's Corporate website carries the following description: Seymour Liebman, Senior Managing Executive Officer.
Canon's Corporate website carries the following description:
Seymour Liebman
Senior Managing Executive Officer
A deeper dive into his current Canon related titles reveal these responsibilities: 
At Canon Inc.
Senior Managing Executive Officer
At Canon U.S.A., Inc.
Executive Vice President

General Counsel

Secretary

Chief Administrative Officer
At Canon divisions
Executive Vice President for Administration and Regional Operations

Canon Solutions America, Inc.- Vice Chairman

Océ Holding B.V (alternatively Océ N.V.) - former Member of Supervisory Board

Canon Information and Imaging Solutions, Inc. – former President

Canon Financial Services, Inc. – former President
At other companies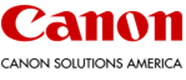 Spartan Bioscience Inc. - Director

LeukoDx, Inc. - Director

T2 Biosystems, Inc. – Director

Zygo Corporation – former Director
It would be nearly impossible to model a career after Seymour's. One would need to have extraordinary drive, curiosity and capability to not only learn, but master subjects in timeframes that, when measured against traditional approaches to education, seem almost unattainable. His unique combination of gifts could have gone under-realized, had it not been for his innate persistence multiplied by the mentorship and challenging assignments he received over his Canon career.
Mr. Liebman's ability to embrace and excel at every opportunity that was presented to him were consistent throughout the discussion. In a slight twist on the adage 'Behind every successful man is a…' a new axiom is revealed– 'Behind this successful man are many successful mentors'.
There doesn't seem to be one word or phrase that describes Seymour's approach to life. He would probably say there doesn't need to be one.
The Impatient Scholar
Saying Seymour Liebman is an accountant would be like saying Babe Ruth just played a little bit of baseball. True, but perhaps a bit understated.
"I actually never intended to be an accountant."
So, begins a fascinating conversation with this innovative leader.
He continues.
"I always liked accounting, and I always liked math. I actually had a professor in college who said to me, "You can't be a mathematician, you should go into business.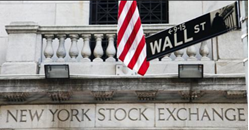 "Dr. Robert Sobel, his Hofstra University professor, was not only a teacher but also a mentor and an advocate who reached out on Seymour's behalf. He got me a job one summer. I was eighteen or nineteen, in college and he said to me, 'What are you doing this summer?' I said, 'Nothing, yet.'
He had written a book, The Big Board, about the New York Stock Exchange, and was writing a new book about the American Stock Exchange, AMEX A History of the American Stock Exchange. So, he told me "You are going to work at the American Stock Exchange. I'm writing you a letter of introduction. Go down to the American Stock Exchange, and you'll have a summer job."
"Persist, be proactive and try to excel at what you do" Seymour Liebman
"I go down to the American Stock Exchange, naïve and not knowing what I'm doing. There are signs all over HR saying, 'No summer jobs, go home, get lost, don't bother us'. I walked in, and I said, "I'm here for a summer job." When I showed them the letter from my professor, they said, "Sorry, nothing available."
"Not one to be easily dissuaded, Seymour looked at his letter and saw it was addressed to Winsor Watson, who was executive vice president at the American Stock Exchange at that time. A combination of naiveté and determination sent him up to Mr. Watson's office, where he told the secretary that he needed to see Mr. Watson.
Seymour continues.
She asked, "Do you have an appointment?" I say no, and she said, "Sorry, Mr. Watson is not available" Then I gave her the letter, and she said, "Just a minute.""A few minutes later this guy comes out. "Seymour, Winsor Watson, how are you? Please come into my office." I go into his office, and he asks, "What would you like to do this summer?" I said, "What's available?" He said, "Whatever you want to do. Do you want to work on the floor of the exchange?" I said, "Yes, it sounds exciting. I was always interested in the stock market."
He hooked me up with a specialist, Ed Wheeler, and I worked on the floor of the exchange that summer. I came back to school, and Dr. Sobel says to me, "Now I hope you have got this math business out of your head." I said, "No, I really still want to go into math."
This stock exchange summer job is an early peek into Seymour's approach to opportunity and negotiation, which served him and his employers very well over his career. We will see more of this approach as we go through his career.
Education
Seymour continued at Hofstra University and finished his undergraduate degree in three years. He also took graduate classes during that time

which allowed him to apply for and get a four-year Ph.D. Fellowship in mathematics to Rutgers University. He set his sights on finishing his degree at Rutgers in three years. He laughingly said, "Don't ask me why! My family thought I was nuts…I just wanted to get out and start working."
The program was not a Masters Program – it went straight through to a Ph.D. The first year was research, and the second year (1971-1972) he moved into teaching mathematics at Rutgers, while still attending classes. During that year, the mathematics society journal came out and reported that there were five hundred unemployed math Ph.D.'s. The engineering world was falling apart, and nobody had any interest in math Ph.D.'s. Almost overnight, many students in the graduate math department at Rutgers left. Seymour wanted to stay and finish his credits and began work on his thesis in Real Analysis.
Seymour picks up the narrative.
I had wanted to finish my course work in two years, write my thesis and take my orals the third year, get my Ph.D., and start teaching college. They said to me, "You can finish your course work the second year. If you expand on your thesis, we'll even give you a Masters, even though there's no Masters in this program. Then you'll have five years to take your orals and complete your thesis."
After the two years at Rutgers, he reassessed his next steps. Having earned his Masters in Math, he decided he didn't need to stay for the third year. With five years to do his orals and expand his thesis, he did the next logical thing – switched schools and went for a second Master's in Accounting while pursuing his Doctorate! Unfortunately, he didn't have the time to complete his Ph.D.
I applied to Hofstra and C.W. Post Graduate School of Business. It's a two-year program. I said, "I don't want two years, I want to finish in one year." They said you can't take elementary accounting and advanced accounting in the same semester - it doesn't work! Hofstra refused to move, but Post said to me, "If you sign a document stating that if you flunk out it was your responsibility, you can do anything you want."
He took his fellowship to C.W. Post Graduate School of Business. He got the only 'A' in the Advanced Accounting class that first semester.
He got his Masters after a year.

The Post Graduate School of Business asked him to stay on and teach accounting and business subjects. But he had also received an offer to join KPMG as an accountant. He accepted the KPMG offer and also taught night classes at Post.
In 2016, Seymour was presented an Honorary Ph.D. by Hofstra University.
Click here to see the presentation.
The Canon Association Begins
KPMG had a Management Consulting contract with Canon. In the fall of 1973, Seymour, with his strong math background, was assigned to work on the consulting team. After a while, he was switched to the audit side of the business to work on the Canon audit.
He obviously impressed the senior management at Canon because in January of 1974 the president of Canon, Mr. Takikawa, said to him "I need you to come work for Canon. We need somebody like you."
Seymour recalls considering the offer and deciding, "No, I'm really not interested right now because I need a year's experience to earn my CPA." Canon's president replied, "We don't need a CPA, it's okay." Seymour's response was, "I'm sorry, but I want my CPA."
KPMG finished the audit, and Seymour left. A year later, he came back to Canon just to say hi, and the president said, "Are you ready to start? We waited for you."
And that was the beginning of Seymour Liebman's 40+ year career with Canon.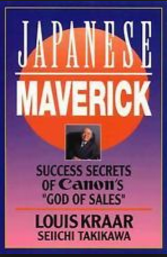 Excerpted from Mr. Takikawa's 1993 book, Japanese Maverick:
"I have been fortunate enough to have the right person to help me at the right time – which I call a relationship in fate. In other words, certain people seem to be linked to you by fate. An example of a fated relationship is Seymour Liebman, who is now treasurer and vice-president of Canon U.S.A. A few years after I became president of that company, we took over our products from American distributors and handled their sales. Liebman, who was a certified public accountant at Peat Marwick, came on my request to join Canon U.S.A. For us to get a young
hotshot CPA as an employee was more than we could hope for back then, when Canon was a fairly minor company in America. Without his presence at that time, the company would never have done so well."
This is part 1 of the 6-part Seymour Liebman Story series. Watch this publication weekly 'for the rest of the story.'
If you would like a free eBook of the entire series, Click the button below.