The Seymour Liebman Story - Part 2
Foundational Stories of
The People Behind the Enterprise
----------
The Seymour Liebman Story
Part 2
Discovering a Great Company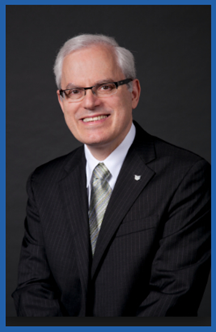 An extraordinary man in ordinary clothes who carries a deep devotion to his family, his community and his company in a plain briefcase full of degrees, titles, and honors.

This is part 2 of the 6-part Seymour Liebman Story series. If you would like a free eBook of the entire series, Click the button below.

Seymour Liebman, the Executive Vice President, Chief Administrative Officer and General Counsel of Canon U.S.A., recently spent time with Julie and Andy Plata, Co-CEOs of the OutputLinks Communications Group, to share some of the events that shaped his life and propelled his career into areas that he didn't expect or actively pursue.
The discussion uncovers a remarkable man with a story that leaves one amazed, impressed, and inspired. It reveals a humble and confident leader who has made his way through a long and respected career, building skills and expertise in an impressive range of disciplines. Along the way, he also set others on their paths to success through his mentorship, his teaching, and most clearly through his many examples of leadership.
Over this multi-part article series, we will share the life approaches and adventures in service that characterize Seymour Liebman's multi-decade Canon career.
We trust that your time invested in reading this series will provide insights and pathways to enrich your approach to life and business.
In Part 1 of this series, we learned of Seymour Liebman's accelerated and accomplished education journey as well as his experiences at the New York Stock Exchange and KPMG before being asked to join Canon as an accountant.
Join us in part 2 as Seymour's Canon career journey progresses to high office, honors and recognitions.
From KPMG to Canon
When Seymour gave his two-week notice to KPMG that he was leaving the company to join Canon, the managing partner took him out to lunch and told him "We'll give you five years to come back, no questions asked."  
Five years later, that same partner was at a Canon lunch and said to Seymour "Your five years are up. Have you decided to come back to KPMG?" Seymour's answer was simply "I've decided. I'm staying with Canon." And thus, began a career spanning over 40 years.
The Early Days
When Seymour joined Canon in August of 1974 as an accountant, it was a mid-sized company. His employee number was 0123. He recalls asking how far he could go in the company as an accountant. He was told he might make Director of Finance by age 40 based on some restrictions in place at that time.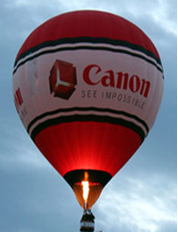 However, he quickly began steady progress up the company ranks and became a vice president in his thirties. Seymour recalls one of his early promotions and the situation that led to the opportunity.
Seymour reminisces about the early days. "The year I joined Canon the company actually had some layoffs - the only layoffs for financial reasons in our history. The older people in the company were telling me I should leave because you don't want a bankrupt company on your resume. The company was in trouble and we all worked crazy hours- late nights and Sundays. I was single and living at home then, so the hours didn't matter to me."
Many New Hats
All the hard work and long hours paid off because the company got back on the road to success. But that December there were no bonuses and no holiday party. The national credit manager told Seymour that he was going to hand in his resignation, with the thought that Canon would give him a big bonus so they would not lose him. Seymour told him "No, don't try it." Undeterred, the manager went to the CEO, Mr. Takikawa and said, "I resign." Mr. Takikawa accepted his resignation and then called me and said: "You're now in charge of credit."  
Seymour's response was, "But Mr. Takikawa I'm an accountant. I'm not a credit person. I don't know what to do; I'm not qualified." He answered, "You're qualified."
He must have done something right because a short time later when the Human Resources Director left the company Seymour's phone rang, and once again he heard the unexpected.
"You're now in charge of HR."
"I'm not qualified!"
"Yes, you are."
Seymour bemused; "This is a great company – you don't have to be qualified, and you keep moving up!"
Seymour has been shown a high level of trust by his leaders, and their trust in him has been rewarded time and again.
Success Factors
The early career advances, as well as numerous others throughout his career, seem to be indicative of two key factors:
Seymour obviously had a recognizable skill set that gave his management team the confidence in his ability to deliver results despite having no practical experience with new responsibilities he was given.

A theme that recurs throughout the conversation as Seymour shares quietly, proudly and with great admiration that Canon is a company and a culture that values the individual, not only for what they have done but also for what they can do.
Opportunities come in different guises, and great leaders find ways to recognize and pair the opportunity with the right individual. As one who has been on both sides of that equation, Seymour is thankful for the opportunities he has encountered and also enjoys providing opportunities for advancement to others.
Saying Seymour Liebman has filled a few different positions is like saying Tom Hanks has been in a few different movies.

Paying It Forward
Seymour has a simple rule for his people – make the decision. To Seymour, like many successful leaders, the worst decision is no decision. He understands that when people come to you for a decision, and you don't make one, it doesn't reflect well on you. It's also not good for the company to generally delay decisions.
He travels all around the world and is not always available to consult and decide. He trusts his team to take action, and he supports them when they make decisions. He may not always agree with the decision, but he puts his support behind the decision maker. He provides the encouragement and mentorship that helps them grow. He teaches everyone learns.
Seymour's approach to mentoring and managing is natural to him but he has also learned more about mentoring from the guidance Canon's leadership provided him in his early days at the company.
Character Insights
One insight into Seymour Liebman's character comes from the question of, 'why out of all the KPMG people working on Canon's account was he the one to receive an offer to join the company.' When Seymour asked his boss that question the response was that his even-keeled, collaborative and professional demeanor demonstrated the character and values that made him the clear choice to join the Canon family. He did not take a demanding posture when requesting documentation for the company audit but rather took time to explain what he needed and why.
Another insight is gained when Seymour is asked why he thought Canon felt he could handle all the responsibilities he was given. Seymour shared that in addition to his willingness to take on added responsibility it was that he didn't overreact as some unfortunately do under pressure and was willing to work long hours to handle the increased responsibilities.
Cool, Calm, and …
However, he did lose his cool once. Mr. Mitarai, who was his boss and is now Canon Inc.'s Chairman, had an office next to Seymour's and told him, " You're very even tempered. I hear everybody else raise their voice, but I only heard you raise your voice once."
Seymour fills in the 'raising his voice once' story. "We were selling a company that we had an interest in, and we agreed on the price and all the terms. The buyer, who was also Canon's partner in the business called me just before the deal was to close and said, "I'll take it, but I want a discount." The last-minute maneuver was both unexpected and unappreciated. I said to him, in a volume much louder than my usual, "Bill, either you pay the price we agreed to, or you don't get the company." It seems my loud conversation came as a quite a surprise to my colleagues."
Seymour's talent for keeping his cool during difficult situations is exemplified by a New York Times article about his boarding a commercial flight with a machete and his first time to fly an airplane at 37,000 feet and with no advance notice! Read the article here.
A First
Of all the recognition, all the accomplishments, all the remarkable firsts in his professional career one stands above all the others. In 2009, Seymour Liebman was appointed the first non-Japanese Executive Officer of the parent company, Canon Inc. in Tokyo.

If you look at Canon's Corporate Profile, there are only fourteen executives above Seymour out of almost 200,000 employees.
When asked how his appointment as a Senior Executive Officer came about, he matter-of-factly shares his recollections of that time.
"The managers in Japan told me that based on their observations of my past services to the company, anytime there was something serious to be handled, the response was, "Call Seymour, and he'll resolve the issue." I think that recognition is why I was given the honor and responsibility of being appointed a Canon Senior Managing Executive Officer."
As we'll see in our next chapter, that confidence in his ability to resolve an issue was rewarded when Seymour went toe-to toe with another legendary hard-nosed negotiator, the late Steve Jobs.
This is part 2 of the 6-part Seymour Liebman Story series. Watch this publication weekly 'for the rest of the story.'
If you would like a free eBook of the entire series, Click the button below.