The Seymour Liebman Story - Part 4
Foundational Stories of
The People Behind the Enterprise
----------
The Seymour Liebman Story
Part 4
Building Foundations for Positive Benefits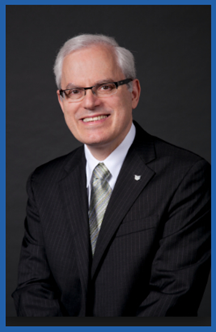 An extraordinary man in ordinary clothes who carries a deep devotion to his family, his community and his company in a plain briefcase full of degrees, titles, and honors.

This is part 4 of the 6-part Seymour Liebman Story series. If you would like a free eBook of the entire series, Click the button below.

In the first 3 parts of this series, we learned of Seymour Liebman's accelerated and accomplished education journey as well as his New York Stock Exchange and KPMG experiences before joining Canon where his negotiation skills and tactics saved the company millions.
Join us in Part 4 as Seymour discusses his using his 'Fight hard, fight fair' negotiating mantra to protect Canon and its clients.
Seymour Liebman, the Executive Vice President, Chief Administrative Officer and General Counsel of Canon U.S.A., recently spent time with Julie and Andy Plata, Co-CEOs of the OutputLinks Communications Group, to share some of the events that shaped his life and propelled his career into areas that he didn't expect or actively pursue.
The discussion uncovers a remarkable man with a story that leaves one amazed, impressed, and inspired. It reveals a humble and confident leader who has made his way through a long and respected career, building skills and expertise in an impressive range of disciplines. Along the way, he also set others on their paths to success through his mentorship, his teaching, and most clearly through his many examples of leadership.
Over this multi-part article series, we will share the life approaches and adventures in service that characterize Seymour Liebman's multi-decade Canon career.
We trust that your time invested in reading this series will provide insights and pathways to enrich your approach to life and business.
If you've missed any of the previous articles click here for Part 1, Part 2 or Part 3.
Building a Foundation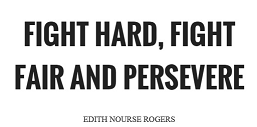 Seymour's approach to negotiation and settlement can at times be unique. His mindset going into these engagements is pretty simple. He will come to some conclusions as to what a fair and reasonable outcome would be for his company, but also what a fair outcome would be for all involved. Rather than approaching negotiation with the objective of destroying the opponent, he sees opportunities to build relationships as both parties work towards an acceptable conclusion. He believes in the adage– 'Fight hard, and fight fair'. Why leave behind rubble when you can leave behind a foundation on which to build?
He is not content with just tactical successes of a positive outcome. He takes the lessons from those engagements and looks at how he can apply them on a larger scale that will bring positive benefit to his company, his partners, and most importantly his customers. His approach seems to be - how do we all win.
To Benefit Canon's Customers
This approach brings to mind a situation that was having a negative effect on Canon's customers. An organization held patents for technology and processes that linked several components that are commonly used in the document management world. This company was going after individual customers, from small users to large corporations for intellectual property (IP) infringement. Many of them were Canon customers, being sued merely since they were utilizing a Canon device as one of the components.
They would go to each user and threaten them with litigation if they didn't pay for using the patented technology. Many were small businesses, and were faced with a tough choice; hire an attorney to fight the demand, or pay the fee and move on. Many felt they had no choice and they paid.

Seymour decided it was time to get involved. He went to the IP holder with the goal of buying peace for Canon's clients. He was initially rebuffed, being told that it wasn't Canon being sued; they were going after the individual users. That response didn't sit well with Seymour and Canon, and they pushed back hard, telling the litigants they were going to go after them and seek a declaratory judgment. It happened that some state Attorney Generals were also looking at the situation, so the combined pressure of a major corporation and a group of government legal departments taking them on helped them see the light.
After a series of discussions, the issue was settled for far less than what was originally demanded. Canon now had protection for their customers. If any of them were approached, they simply had to say they were covered under the settlement. Not only was this a great benefit to Canon's customers, it was also a great selling tool for Canon's sales force giving them a real proof statement that Canon is a company that truly looks out for their customers.
The Larger Picture
As the business of patent litigation continues to grow, the need for fair protection against the aggressive and invasive practice grows. Companies have been built to operate as patent assertion entities (PAE) and are generally referenced as patent trolls.
With PAEs looking for and acquiring large blocks of IP, one could easily find their business on the wrong end of this type of transaction. Canon and other technology-rich and intellectual property-rich companies are seen as targets of opportunity for patent trolls.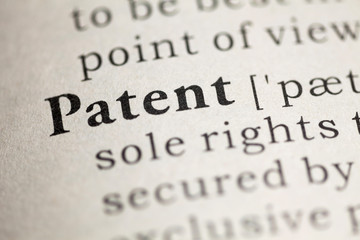 Having faced situations like these, Seymour was both frustrated and intrigued by the business and the abuse of intellectual property.
In an effort to provide protection to companies from the abuses of patent trolls, Canon, along with five other companies, founded the LOT Network in 2014 as a non-profit to provide members protection from PAEs. The members agreed that if any member company sold patents to a patent troll, each member of the organization would automatically be granted immunity for the life of that patent. Membership has rapidly grown to 108 companies from around the world in 2016.
Protecting Canon Customers
Seymour and Canon recognized that they could take positions that not only benefitted them but also addressed larger issues that have significant impacts on entire industries. They used their intelligence, sense of fairness and clout to put together strategies and solutions that help peers, partners, and most importantly, customers.
This combination of fairness and inclusion, combined with smart and informed business sense, is seen throughout Seymour's career. Whether tackling patent trolls or building a corporate headquarters, Seymour seems to discover strategies that not many other leaders would find. He figures it out, he gets it done, and he builds on the outcomes to develop new strategies.

This is part 4 of the 6-part Seymour Liebman Story series. Watch this publication weekly 'for the rest of the story.'If you would like a free eBook of the entire series, Click the button below.