The Seymour Liebman Story - Part 6
Foundational Stories of
The People Behind the Enterprise
----------
The Seymour Liebman Story
Part 6
Influence / Pay It Forward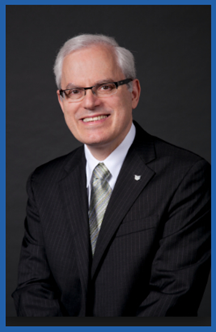 An extraordinary man in ordinary clothes who carries a deep devotion to his family, his community and his company in a plain briefcase full of degrees, titles, and honors.

This is part 6 of the 7-part Seymour Liebman Story series. If you would like a free eBook of the entire series, Click the button below.

In the first 5 parts of this series, we learned of Seymour Liebman's negotiating mantra, his experiences at the New York Stock Exchange and KPMG before being asked to join Canon as an accountant when he then became a key negotiator even with Steve Jobs.
Join us in Part 6 as we see Seymour use his influence for the good and pay it forward by nurturing the next generation of leaders.
Seymour Liebman, the Executive Vice President, Chief Administrative Officer and General Counsel of Canon U.S.A., recently spent time with Julie and Andy Plata, Co-CEOs of the OutputLinks Communications Group, to share some of the events that shaped his life and propelled his career into areas that he didn't expect or actively pursue.
The discussion uncovers a remarkable man with a story that leaves one amazed, impressed, and inspired. It reveals a humble and confident leader who has made his way through a long and respected career, building skills and expertise in an impressive range of disciplines. Along the way, he also set others on their paths to success through his mentorship, his teaching, and most clearly through his many examples of leadership.
Over this multi-part article series, we will share the life approaches and adventures in service that characterize Seymour Liebman's multi-decade Canon career.
We trust that your time invested in reading this series will provide insights and pathways to enrich your approach to life and business.
If you've missed any of the previous articles click here for Part 1, Part 2, Part 3 or Part 4 or Part 5.
Influence / Pay It Forward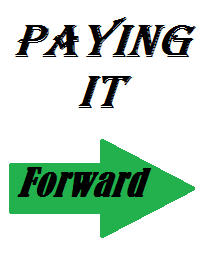 Everybody Helps
It is not uncommon for senior executives to interact with political leaders over the course of their careers. Decisions that need to be made often radiate outward, impacting not just the business, but also the communities they operate in and the environment they share.
Seymour has certainly had many opportunities to work with government leaders and organizations across all levels. His interactions on the development and realization of One Canon Park alone covers the spectrum: local building and zoning boards, county agencies, the county executive, the Congressman representing Long Island, the Governor's office, the Senior Senator from New York. Building relationships at all these levels were both challenging and rewarding, and lessons were learned and shared along the way.
Seymour recalled enjoying a quiet Sunday dinner in a restaurant with his family. His cell phone began to ring, and the caller ID said 'Restricted Number'. He answered the call and heard, "Hello Seymour, it's Chuck," to which he replied, "Chuck who?" Chuck was Senator Charles 'Chuck' Schumer, New York's senior Senator whose guidance and support was critical in helping Canon realize the vision of building their US Headquarters on Long Island. Seymour's wife dryly commented, "You're probably the only person to say, 'Chuck who?' to him!"
A Different Kind of Influence
Another political figure had a more personal impact on Seymour. After retiring from public service, former United States Vice-President and Presidential candidate Walter 'Fritz' Mondale returned to his law career. He was a partner in the firm that represented Canon when Seymour first had the opportunity to meet him. He was impressed by the genuine way Mr. Mondale engaged with people and admired the kindness, consideration, and respect he showed everyone.
"Act like a leader and think like a leader – show respect and listen to people."
Seymour Liebman
Seymour, who was in law school at the time, was working on the annual Law Review dinner. The committee was looking for a prominent guest speaker, and he suggested Mr. Mondale. They skeptically said sure – if you can get him we'll take him!
Seymour called him, and the former Vice President said, "Yes, just tell me the date, and I'll be there."
The date arrived, and Seymour went to pick him up at his hotel in Manhattan. Mr. Mondale asked if Seymour's wife was going to the dinner. Seymour said she was attending but would be coming separately. He picks up the story:
"My wife insisted that we should not inconvenience Fritz and stop to pick her up. He said to me, 'Can I use your phone? What's your wife's number?' He called her from the car and said, 'Mindy, we're going to come pick you up.' My wife told him, 'No, don't bother. I'm busy with the kids, and it's out of the way, so I'll come later.' He insisted, 'No, we're going to come get you.' So, we drove to our house, where our one-year old son was crawling around the floor. I've got pictures of Fritz Mondale crawling on the floor with him."
Their relationship continued over the ensuing years. Seymour visited him in Tokyo when he was the United States Ambassador to Japan, and in Minneapolis after the 1984 election when Fritz ran for president. He recalls walking with him to his club for lunch.
"Everybody on the street was walking up to him and saying, 'Mr. Mondale, I voted for you.' He looked at me and said, 'I should have demanded a recount. I haven't met one person that didn't vote for me.'
Pay it Forward
Intuitive leaders often model the best characteristics of people they admire. They also have the ability to recognize the potential of people they work with and find ways to help them build their experience through challenging assignments.
Amy Newman is a great example of how Seymour put these values into action.
Several years back, both Canon U.S.A. and Canon Europe were working on employee HR programs including training, compensation and employee evaluations. Their respective presidents realized it made good sense to work together. A team of HR people from the US travelled to London, and they weren't making the kind of progress that was expected. Seymour was then asked to lead the team and go back with them to get some things accomplished. His group included Amy, who was in charge of compensation at the time. As the work sessions progressed, Seymour noticed that she was engaged in all the discussions, giving her input on each topic.
On the plane back to the US, Seymour struck up a conversation with her and asked her if she would be interested in working with him. Amy was interested and asked what she would be doing. In an echo of his own career path, he answered, "A little of everything. You'll be the go-to person. You get things done." With responsibility for a pretty wide swath of Canon's US operations, this was not an exaggeration. Amy said, "Let me think about it."
For the next few days, she asked questions about the job. She was concerned that she was asking too many questions, and wondered if Seymour was sorry he ever asked her. To the contrary, Seymour thought it was very smart of her to dig in; if she accepted the offer, her current position would be backfilled. If things didn't work out, she could find herself out of a job. After talking it over with her husband, Amy took the job, and it has been a great move for everyone. As promised, Amy has been involved across the business, handling assignments that require tenacity, creativity, and confidentiality. Other senior leaders have recognized her successes, and she is often requested to participate on critical projects. Her career has progressed quickly – she has moved from Manager to Senior Director in impressive time.

Seymour's goal of nurturing the next generation of leaders is quite evident in his commencement  address to the 2016 Undergraduates of Hofstra University. His presentation stressed a well-rounded career to include a combination of financial, intellectual, and emotional well-being. He also shared one of his personal success mantras, "Be open to new opportunities and welcome them as stepping stones to moving ahead." To hear more of Seymour's commencement address, click here.
Culture and Vision
Canon's culture certainly provides opportunity for talented and dedicated employees to take on jobs that might seem a step too far, too soon. Culture is only part of the formula though. It requires smart, intuitive leaders to see that special something in a person, challenge them with great expectations, and nurture them as they grow into and beyond the next position. Seymour certainly enjoyed that faith in his long and interesting career, and he pays it forward by providing opportunities to the next generation of leaders.
This is part 6 of the 7-part Seymour Liebman Story series. Watch this publication weekly 'for the rest of the story.'
If you would like a free eBook of the entire series, Click the button below.