The Seymour Liebman Story - Part 7
Foundational Stories of
The People Behind the Enterprise
----------
The Seymour Liebman Story
Part 7
Service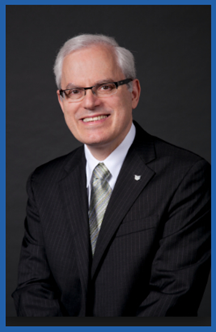 An extraordinary man in ordinary clothes who carries a deep devotion to his family, his community and his company in a plain briefcase full of degrees, titles, and honors.

This the final part of the 7-part Seymour Liebman Story series. If you would like a free eBook of the entire series, Click the button below

In the first 6 parts of this series, we saw how Seymour pays it forward, learned of Seymour negotiating mantra, and his ability to build foundations.
Join us in Part 7 as we see Seymour use his talents beyond the Canon walls.
Seymour Liebman, the Executive Vice President, Chief Administrative Officer and General Counsel of Canon U.S.A., recently spent time with Julie and Andy Plata, Co-CEOs of the OutputLinks Communications Group, to share some of the events that shaped his life and propelled his career into areas that he didn't expect or actively pursue.
The discussion uncovers a remarkable man with a story that leaves one amazed, impressed, and inspired. It reveals a humble and confident leader who has made his way through a long and respected career, building skills and expertise in an impressive range of disciplines. Along the way, he also set others on their paths to success through his mentorship, his teaching, and most clearly through his many examples of leadership.
Over this multi-part article series, we will share the life approaches and adventures in service that characterize Seymour Liebman's multi-decade Canon career.
We trust that your time invested in reading this series will provide insights and pathways to enrich your approach to life and business.
If you've missed any of the previous articles click here for Part 1, Part 2, Part 3, Part 4, Part 5 or Part 6.
Service
The Difference Between Board and Bored
One characteristic that many leaders share is an almost child-like enthusiasm for innovation. They get interested. They get excited, and they get involved. They love talking about these innovations like sports fans love talking about their favorite team, or music fans talking about their favorite group. The talk isn't so much about statistics, averages, and technique, but about the joy that comes from seeing or hearing something that lights up their inner kid. Seymour exposes some of his 'inner kid' when he talks about the breakthrough technologies and processes he is exposed to as an executive at Canon, as a Board member of outside organizations, and as a 'civilian' who crosses paths with people from every part of the world.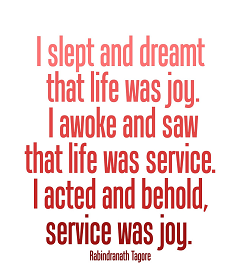 A current passion that gets him excited is the work occurring in the field of Life Sciences.  Canon is involved in several promising projects they are researching and developing new technologies and processes in the medical field.  Seymour talks excitedly about one particular project that is creating an ultra-miniature endoscope smaller than 1 mm in diameter, which can be used for many medical applications. Additionally, another project under development will help surgeons combine medical imaging with robotics that will more precisely guide a biopsy needle to the target lesion.  Seymour, who sits on the committee that oversees these projects, is excitedly hopeful about these innovations and the benefits they will deliver to future patients.
In Service to Others
Seymour has taken on leadership roles for organizations in which he is actively involved.
Board of Governors of Touro Law Center

Board member and Vice Chairman of the Long Island Association

Board member of the Information Technology Industry (ITI) Council

Member of the Council of Overseers for the Tilles Center for the Performing Arts

Co-chairman of LI Bio, a committee of the Long Island Association, comprised of Long Island's biotechnology and life sciences industries
Another great example is his involvement with his synagogue. He shares some insights into his strategies, and, as we have learned, he is not one to take a lot of time to get things done. And, as we also have learned, his wife wondered how he would do it.
He talks about how it all unfolded.
"I was vice-president of the synagogue we belong to, and I had no intention of being president. The person who was the president at that time was moving, and he came to me even though I wasn't next in line, and asked if I was interested in taking over the role. I talked it over with my wife, who said, 'When will you have the time to handle this, you're so busy now.' She was concerned that I would be over-programmed."
He decided, in a now-familiar way, to accept the role for one year. He identified three things he wanted to get done, and when they were done, he was done.
One, Two, Three, Done
His first project was reducing the synagogue's 7.75% mortgage rate, which he thought was outrageous. He was told that nobody would refinance the mortgage. So, Seymour called the bank and told them that he wanted to pay off the mortgage. They told him that he didn't have to pay it off, to which he replied, "I know we don't have to, but our rate is too high, so I'm going to get a cheaper mortgage." The bank offered a lower rate of 6.5%. Seymour refused and told them if he didn't get a rate less than 5% he was going to pay it off and go shopping. They came back with 4.75% with no additional charges. This 40% reduction was a fairly straightforward negotiation, except for one minor detail: the synagogue didn't have the means to pay off the mortgage and had this negotiation not worked, Seymour would have had to figure that part out in a hurry.
With that goal checked off the list, Seymour tackled objective number 2, an issue that presented a multi-faceted challenge for the congregation. The synagogue was served by a Rabbi who had devoted himself to the community for over thirty years. The congregation had grown to around 700 members and needed an assistant Rabbi. Seymour worked with the Rabbi, and he and the community agreed to hire an assistant Rabbi. The new co-Rabbi assists the Rabbi who was working 20 hour days.
The third objective was to address several property related issues that had been posing potential risks over the years to the families and their children who socialized there. By approaching those issues with the same perspective he applied to his business challenges, Seymour was able to quickly find solutions that only required a small strategic investment to provide the community full, safe use of all the synagogue's property.
During Hurricane Sandy, many Long Islanders were without power for more than one week. As many people had no way to prepare their Friday night and Saturday meals, Seymour recognized a need for action. However, some board members complained that he didn't have authority to spend thousands of unbudgeted dollars on meals and with insufficient time to get board approval, Seymour, as president, decided to contract a caterer to provide dinner and lunch meals, Friday and Saturday, at no expense to over 200 people. Seymour was confident that contributions would cover the expense and true to form, the contributions more than covered the costs.
The Lesson in Seymour's own words, "Had I waited for Board approval, it would have been impossible to feed those people that weekend."  
In Biz Speak
Three objectives on the list. Three skills applied. Three positive results for the community. In his one year term.
To put it into business terms, Seymour used his financial acumen and creative negotiation experience to achieve favorable terms for his community. He called on his Human Resource skills to address a current and urgent need and developed a succession plan that would ensure long-term organizational stability. And he used his operational experience to identify opportunities and low-cost solutions that improved asset utilization and unlocked additional benefits trapped in existing infrastructure. In simpler terms, he provided great service to his community using skills he gained through his Canon business experiences.
Service to Family
As the conversation wound down and thoughts turned to family, Seymour spoke about his upbringing, and the profound influence his parents had on him. As a young man, Seymour received the guidance and advice that a father gives a son. As an adult, the conversations shifted to advice on family and career. Time passed. The care and concern from parents to son began to reflect back from son to parents. As he spoke about his parents, Seymour's tone and cadence took on the characteristics of the young boy, the maturing young man, and a fully realized adult with a family and a career of his own, who still cherished the wisdom and character of his parents. It was apparent that his parents' humility and unflinching integrity provided the light that shone on the path Seymour would follow. The loss of his parents was difficult, but their lessons were not forgotten.
Seymour speaks joyfully about his wife, children and grandchildren. He recognizes the importance of the family bond and how irreplaceable time with family can be for everyone. He remains, as always, practical and realistic and knows that his years of service to his company, his community, and his outside interests may have taken time away from his family. However, he happily relates how he attended as many of his children's school plays and sports events as he could. He talks proudly about his children and their accomplishments and how he loves to babysit and play with his grandchildren. His wife usually comments that when his grandchildren are visiting, he comes home earlier.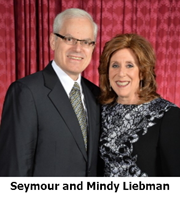 "I always tell people, 'You've got to make time for your family,' and they usually turn around and say to me, 'Look who's talking,' but then at least I can say to them, 'I've got Friday night and Saturday'." His orthodox Jewish faith and Sabbath practices regularly keep him with his family on those days, and that is what helps keep him grounded.
Seymour also knows that family is much more than one person, and he recognizes, in moments of humor and real affection, how much his wife has done in service to their family. Her support and encouragement have been constant companions in their remarkable journey of adventure and accomplishment. He says that when he retires, he looks forward to spending more time with his wife, children, and grandchildren. He says he could not have accomplished what he did without their love and support.
In Conclusion
So how to sum it all up? Seymour Liebman is an extraordinary man in ordinary clothes who carries a deep devotion to his family, his community and his company in a plain briefcase full of degrees, titles, and honors.
We are grateful for the opportunity to hear and learn from Seymour Liebman's wonderful experiences. We feel privileged to have shared his story with you. May Seymour's philosophies, work ethic, and win-win negotiating style have a positive effect on your business and personal success.
Julie and Andy Plata
Co-CEOs
The OutputLinks Communications Group
If you would like a free eBook of the entire series, Click the button below.